The rich Médoc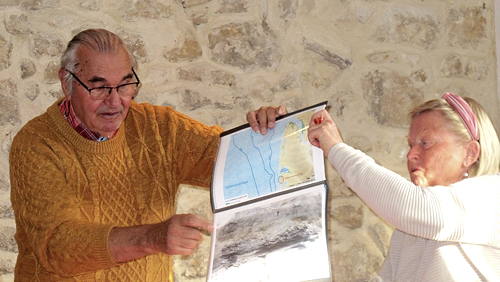 Why "the riches of the Médoc"?
Historians, especially those in Bordeaux, believe the Médoc is a land of savages living in an unspeakable country, full of pestilential marshes, inhabited by half-savages, even complete savages, shipwreckers, hideous beings, in short ….. there is nothing to excite their curiosity.
So, very few historians are interested in the Médoc, as we shall see during our journey; but in view of the riches that are there all the same, we will perhaps contradict/disprove these somewhat preconceived ideas.


When we hear people talk of the "riches" of the Médoc, our first thoughts are no doubt of the Great Wine Classifications. But this evening I learnt that the land of the Médoc harbours treasures of a completely different kind, from the distant past.
Michel Seutin showed us some. He shared with us his enthusiasm for archaeology and history, and showed us his finds: we discovered artistically-fashioned objects which speak of the life and spirituality of the Médocains; tools dating from pre-history and antiquity, for example from the Stone, Bronze or Iron Age; but also objects such as vases, jewels, gold coins, or fossilised oysters dating from the Gallo-Roman period.
On this September evening, with a gale blowing, the 15 participants of the European Table had great difficulty in dragging themselves away from Michel Seutin, this wonderful raconteur. We left the sympathetic (surroundings of) Maison d'Artemis, which had made us most welcome, enriched by new knowledge and eager to learn more of the riches of the Médoc.
2020 Gunhild Lorenzen (Soulac), translation: Margaret and Richard Beasley