Mazarin and the Palais du Costume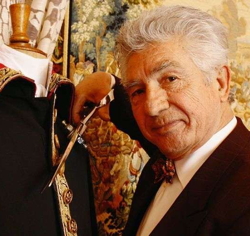 Joseph Fragomeni alias "Mazarin" is the founder of this unusual museum opened a few months ago in Lesparre-Medoc.
Mazarin" is a former Parisian designer, famous in the world of cinema and theatre. He has created many hundreds of costumes for actors as well-known as Jodie Foster, Philippe Noiret, Jacques Villeret, Gérard Depardieu, Simone Signoret, Jeanne Moreau, Francis Huster, Jean-Claude Brialy, Guy Marchand, Jean Carmet and many others.
He has been involved in community activities in the Medoc for many years. He is the founder of "Le fil rouge du Médoc", an organisation which arranges local beauty pageants.
At 300M², The Palais du Costume takes you on a journey through history from prehistoric times to the Belle Epoque, via the revolution. Mazarin's personal collection includes a number of models depicting the history of Cinema.
This is a unique place and you will be amazed by the décor!
Palais du costume Mazarin Allée du 8 mai 1945 33340 Lesparre Opening times : from Wednesday to Saturday, 14h to 18h tel : 06 86 02 59 99
2018 Xavier Naboulet (Macau), Translation: Frances Szekely