My Guest House at Saint-Estèphe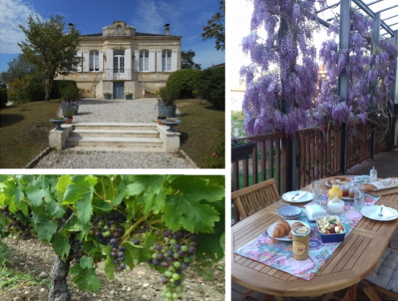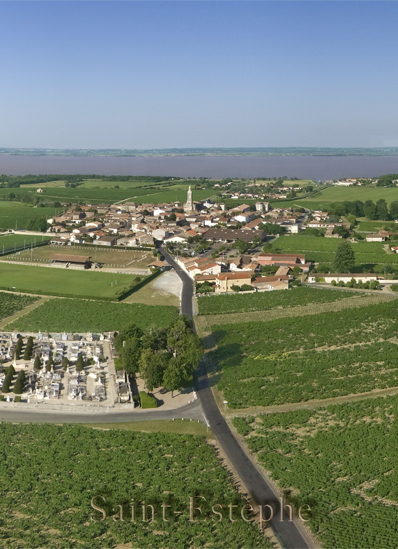 photo de Saint-Estèphe : Georges-Henri Cateland
Running a bed & breakfast business has been a long-time dream of mine, partly because I like to be surrounded by people. A guest house would be ideal. But where ?
Living in Toulouse I often went to the seaside in the Médoc with my family. I have spent a lot of time exploring the region. Then I thought my dream could be fulfilled near to the most famous wines in the world. So I looked for a house in an attractive part of the Médoc wine region, within easy striking distance of the sea.
I scoured the Médoc region seeking a property which met my criteria ( budget, situation, number of rooms ). I visited many houses and fell in love at first sight with Château Papounan in Saint-Estèphe. To live in a quiet village, to be able to offer my potential guests enough tourist attractions in the vicinity – this house was just right. With its traditional architecture, and vines in the garden, it epitomised the region.
We took over the château from the previous owners who had dabbled a little in viticulture but had mainly used the property as a second home. Of course, we had a lot of renovation and modernisation to do, most of it by my friend Thierry and myself. For the plumbing and electrical work we called in specialist craftsmen.
Several administrative procedures were necessary ( eg a formal declaration at the Mairie ). I took a course on wine at Bordeaux so as to understand and acquire the necessary skills, and to be able to share them with future holidaymakers. I took a close interest in the region, in particular by going out to discover the various places of interest. My former professional, commercial experience enabled me to prepare a business plan and to study the market. I wanted to meet the different players in the tourism field to establish a strong partnership with them. Finally I joined several travel organisations and portals ( Airbnb, Routard, etc )
My friend Thierry, a gardener by trade, did everything to make the garden attractive. He selected the plants, and managed the kitchen garden. Thus I can use my own seasonal fruit and vegetables in preparing my 'table d'hôte'. The vines are looked after by a professional wine grower, then processed and bottled at the Saint-Estèphe Wine Cooperative ( AOC ). This enables me to include wine tasting with the meals.
This project has taken two years. And, when I add up the costs, happily everything is in order. What I dreamed of has come to pass. I take great pleasure in welcoming people and socialising with them. I endeavour to do my best.
2018 Stéphanie Hardy, Saint-Estèphe, Translated by Richard and Margaret Beasley