A soiree at Château Beyzac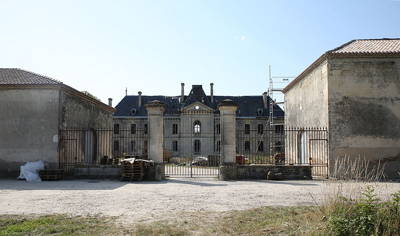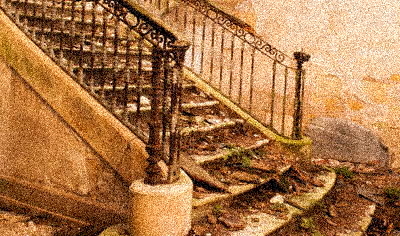 "Ladies and gentlemen, welcome to Beyzac. Beyzac – a beautiful name for a mysterious castle, which still has hidden secrets. Between fenland, forest and vineyards, this castle has survived through time. Get swept away in this whirlwind of memories and experience its past"
The empty windows and dilapidated roof of this imposing 18th century building suggest fascinating but sinister stories. The large courtyard with restored outbuildings and shining stainless steel tanks is evidence of recent modernisation. Why was the castle established here? What happened here, long ago? What events took place?
A recent concert provided some clues. Historical scenes from the life of Beyzac were enacted by a talented young woman, accompanied by classical music played by "Les Echappées Musicales". This is a group of twelve musicians, some local, who performed the last concert in a series of performances they have given throughout the Medoc. They have performed in churches and concert halls in several towns and villages including Bégadan, Lesparre, Soulac, Talais and Gaillan. They formed a wonderful contrast to the ancient ruins and highlighted the possibilities for a new life for Chateau Beyzac.
Volunteers from "Friends of Château Beyzac" and "Les Echappées Musicales" made us very welcome. There was wine tasting in front of the chateau and a treasure hunt for children. Adults relaxed a with a drink at sheltered tables in the courtyard, listening to wonderful chamber music from Les Echappées Musicales. We hope that both organisations organise many more such events!
2018 Christian Büttner/Elke Schwichtenberg (Saint Vivien), translation: Frances Szekely