The cuvier-theatre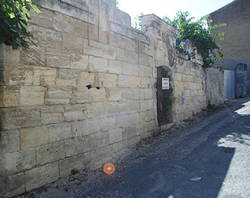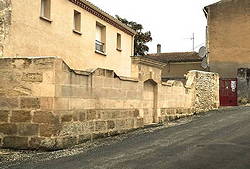 Have you heard of the theatre known as the Cuvier, the renowned theatre of Saint-Seurin? It was in the years 1945-1950... the young men returning from the war resumed their former occupations. Whatever the business, the vineyard, the trade.. . life went on! It was there that the story of our how our cuvier became a theatre began.
Back from the war, a young man, my grandfather Charles Morillon, a builder and property owner at Brion, acquired vines planted on the upper slopes of Quimper. With these vines, came a cuvier for which he had no use because chateau known as La Paroisse which he had founded in 1935 was thriving and bringing him prosperity. At the same time, the youth of the village, was also waking up. A theatrical troupe was formed, led by the teacher Mr Dudognon . It had to find a home! That is where our cuvier or winery came in.. Our young patron, my grandfather, kindly lent the building to the theatre company and they moved in. The cuvier became a THEATRE! A makeshift stage made of strong trestles on which were set thick planks occupied the far end of the building. There were no openings to the sides, but home-made and designed panels made up the set...
A stage curtain was made in a Bordeaux red satin fabric! The village church provided chairs and benches for the performances. Then, the Cuvier troupe took off. An old truck placed at its disposal by Mr Bordeaux, the theatre company, fired by the enthusiasm of youth, performed in a number of neighbouring villages. It played notably «Le Chemineau "by Jean Richepin, 'Le Medecin malgré Lui' by Molière... From vine to wine... from grapes to the vat, to plays in the winery. Such was the troubadour life of the Cuvier theatre!
(Now having undergone another transformation, into a bed and breakfast, our Theatre nowadays plays another role!)
2018 Pascaline Aubeneau (Saint-Seurin), translation: Chrisopher Murray