Shivranee Hatchootah
Hourtin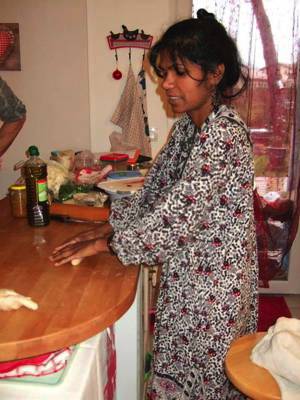 I was born in Mauritius, and my parents are of Indian origin. Some years later, I spent two years in India to deepen my knowledge of Ayurveda which is a science which has existed for some 5000 years and has been transmitted orally from generation to generation.
I am a passionate about life, which is also the basis of Ayurveda, a life science based on love and the joy of living. Ayurveda teaches that the secret of good health and to feel good about oneself is above all to be happy in soul and mind. The healthy nourishment of body and spirit is the secret of longevity according to Ayurveda.
I would like to share my passion for cooking, because I am a gourmande and love to eat and cook for my friends and loved ones. Cooking for me is a wonderful art of creation with a variety of colours and flavours.
I am pleased to offer takeaway meals as well as professional courses in Indian and Mauritian cuisine.
2018 http://www.massage-ayurvedic-shiva.com