Monta Stories : from childhood memories to the story of a book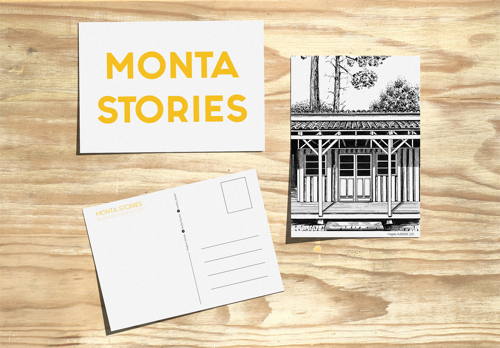 The idea for the book, Monta Stories, arose from a meeting between 2 children of CHM - an illustrator and a writer. One brunette, one blonde; one small, one large. They complemented each other in a beautiful universe. Monta Stories is this moving collaboration.
Chloé Vasselin – author: when I inherited a bungalow the idea of a "memory line" came to me. In organising this I came upon lots of photos from the 1950s and then a journey through time evolved. I put on my thinking cap and went in search of the first naturists so that they could tell me about a little-known CHM. Some of the pioneers have already passed away so I expanded my research. I wanted to capture all that remained for us of this heritage; to share all these meetings and intimate stories. That's how in 2015 Monta Stories was born.
Magda Audrerie - illustrator: from Bordeaux and a child of CHM, I'm a third generation naturist: my grandparents having come to Monta in 1955. My life is fused to this place and I can say that it has forged my personality and had an impact on my creations. Over time the CHM has even become essential for me - at first my retreat and then my main home.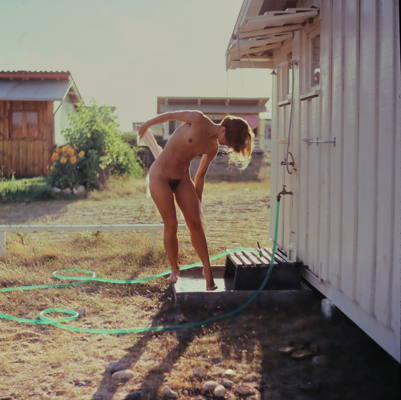 Our project, Monta Stories, is a collaborative work illustrating the origin and evolution of the first naturist centre in France, the Centre Hélio-Marin (Sun & Sea) of Montalivet (CHM), from 1950 to the present. Thanks to some archives and testimonies, many unusual photos and original illustrations, the book, Monta Stories, bears witness to 4 generations of naturists of all nationalities.
What a story. We walk in the shade of the pines, among the bungalows. We meet people who want to share their stories and memories. We journey through the decades and wander through a natural world moulded by wind, sand and human hand. Through these stories and anecdotes we discover the roots of this beacon of naturism and appreciate how the identity and values of this place came about.
The main purpose of this work is communication. We want to share our memories and give a voice to those who lived naturism at CHM for such a long time and have seen it change. It struck us as a good idea to celebrate the 70th anniversary of CHM at Montalivet with this substantial project of memories.
To recall collectively where we came from and where we are going. How did this little paradise evolve? What is the spirit of the CHM of yesterday, and today? How do we live naturism in this bastion of history? So many questions which naturists of all ages aim to answer with sincerity. To preserve the built environment and to share this collective memory is the acknowledged and declared aim of Monta Stories.
2021 Chloé Vasselin / Magda Audrerie (Montalivet), translation: Margaret and Richard Beasley