Contemporary witnesses of the end of the war in Nord-Médoc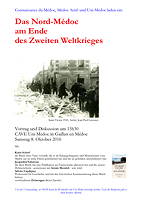 Along the coast of the Médoc, one can now hardly take in, 70 years after the end of the second world war, the traces of its fateful past. It has almost vanished from the collective memory: while the older generation remembers the war and its consequences, the young are more interested in planning for their future. Those who lived through the war when they were children, are today a valuable source of evidence of the history of the Médoc for the younger generation, for there are few surviving documents relating to this period.
"More than 80 people came to attend the conference-debate: «The Point of the Médoc at the end of the Second World War", an event organized by the associations Baurein for knowledge of the Médoc, and Médoc Actif. Karin Scherf, who hosted the conference, is an editor for a German television channel. After the death of her father, she found letters he had written during his captivity at the Point of the Médoc, letters that formed the basis for her presentation. About ten Médocains and Médocaines, who lived through this period, came to share some of their memories. Their main topic of choice, and the one most frequently raised, was the evacuation of Northern Medoc, of the elderly, women and children, in order to avoid civilian casualties during the fighting. This exodus was completed on foot, in early September 1945 to Queyrac which was in the liberated area." Georges Rigal iN Sud-Ouest 12 October 2016)
Contemporary witnesses: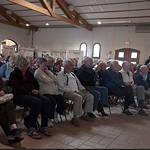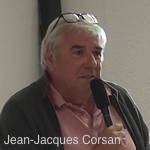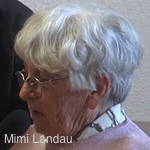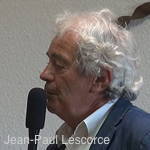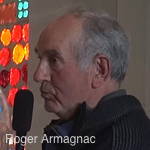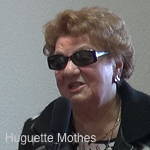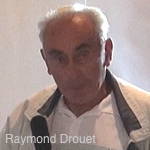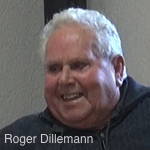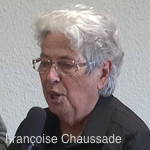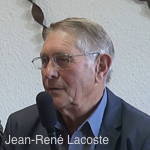 click on the photos to read...
2018 Maryse Calbet (Gaillan) / Elke Schwichtenberg (Saint-Vivien)
Jacqueline Tabuteau (Bordeaux) / Christian Büttner (Saint-Vivien), translation: Christopher Murray