Autumn spectacular in the forests of the Médoc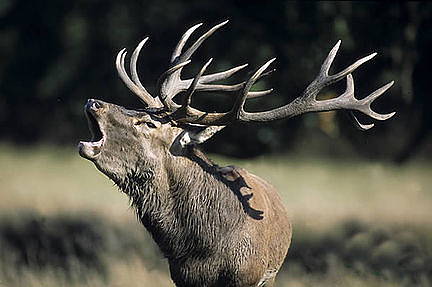 Now is the autumn season so eagerly awaited by nature lovers. Just before nightfall and during the few hours after, many will be drawn to the forests of the Médoc.
This time of year, there is a great ritual to be witnessed for lovers of nature, a few photographers and passionate hunters. They all come to observe, listen to, and enjoy this strange, visual but essentially acoustic spectacle. In fact, they are all drawn to hear the roar of the deer, "le brame du cerf ," a resonant and powerful call echoing through the great forests of the Médoc.
It is the mating period of the red deer which takes place usually from mid-September to mid-October. This impressive call is all the more so ,given the size of the beast (the stag), and is at once captivating while also frightening for its observers who dare not get too close in the cold and darkening forests of this time of year.
Notwithstanding the attraction of this spectacle, one needs to be careful, because the stag remains a very imposing animal and can be very aggressive during the mating period. The nature reserve of the Hourtin dunes and marshes during this short period of less than a month, allows the discovery or the reliving of these spectacular moments.
Xavier Naboulet (Macau), translation: Christopher Murray