Regional products and meals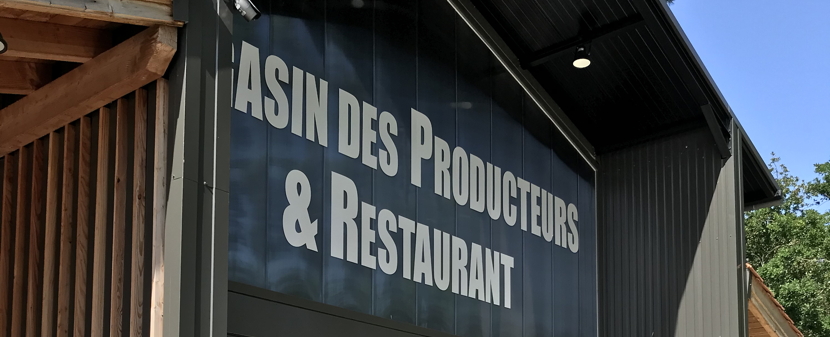 Anyone who believes that agriculture in the Médoc is mainly to do with viticulture knows only half the story. Some years ago ADAR (Association for Agricultural and Rural Development) created an association bringing together many agricultural producers in the Médoc, mainly to highlight the diversity of agricultural products in the region. For example, oysters from the estuary, asparagus from Hourtin, chicken from Vertessen farm, milk products from Vendays-Montalivet, and rhubarb from Vertheuil.
The idea was that producers in New Aquitaine, but preferably from the Médoc, offer their products together in a kind of agricultural shop; the difference being that the producers don't sell on their own farm but in a communal shop, situated centrally, in the Cissac commercial zone (ZAC), close by the plant supermarket Villa Verde. These products are also served fresh in the restaurant alongside the shop.
The association covers part of the costs, while the rest are borne by the producers affiliated to the association: the latter are also involved in the running of the shop. Each associate nominates a commercial assistant from within its own organisation to assist the salaried vendor. And when there is a glut of produce volunteers rally round.
The Toque Fermière Restaurant is surrounded by a small wood of oaks and conifers which give it a peaceful atmosphere, in an air-conditioned room, in a relaxed style.
Olivier the chef creates his meals from local produce eg Hourtin asparagus, and meat from Médoc farms. One of the aims of the restaurant is to present a quality menu at a reasonable price ( eg the full midday meal is 16 Euro) while also rediscovering forgotten recipes such as Fillet of Mullet (fish) or "Donkey's Ears", which is in fact a sausage.
You have the chance to taste all these dishes accompanied by vegetables and fruits grown in the region.
The products eaten in the restaurant are available to buy in the shop in the part of the site appropriately-named "Maison des Producteurs".
The restaurant is open every midday from Tuesday to Saturday, and on Friday and Saturday evenings. It is advisable, though not essential, to book in advance for the evening meals.
2019 Agnès Tiffon (Saint Sauveur), translation: Margaret adn Richerd Beasley